---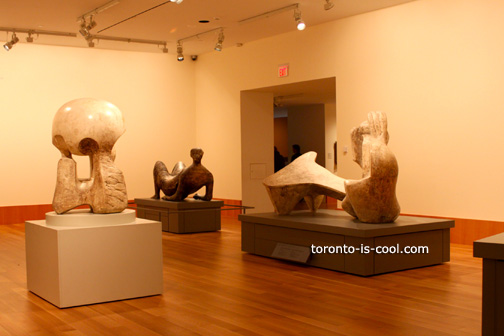 ---
Arts Culture in Toronto
---
There's a thriving, prosperous arts culture scene in this modern city: stage plays, comedy bars, exhibitions, film festivals, dance and theater/musical arts are abounding everywhere. In summer, there are workshops and outdoor theater/dance presentations in the parks and other public spaces for free. There are numerous art galleries around that offer unique arts and crafts displays for art lovers. This city is a host to the province's premier arts gallery; the Art Gallery of Ontario.
ARTS CULTURE: Arts, Films, Stage, Shows, Cinemas
1. Enjoy a concert at the Toronto Music Garden. Here's one of the best places to listen to music and really have a great time, either on your own or with friends.
2. Go to a concert at the beautiful Roy Thomson Hall (and find discounted tickets on sale the same day)
3. Watch Rocky Horror Picture Show at Bloor Cinema on Halloween at midnight
4. Wychwood Barns an exciting project they have going with the STOP
5. Participate in Improv at Bad Dog Theatre.
6. Immerse yourself in theatre. Toronto ranks among the world's best with New York and London. We have everything from major productions to small, independent theatre.
7. Enjoy the following film festivals:

Toronto After Dark Film Festival (featuring new horror, sci-fi, fantasy, action, animated, and cult films from around the world)
Asian Reel Film Festival
Euro Film Festival
8. Visit the Four Seasons Centre for the Performing Arts. It is the first building of its kind in Canada built specifically for opera and ballet performances with the finest level of acoustics and it has the longest free-spanning glass staircase in the world.
---
Go back to the top page of Arts Culture
Tourist Attractions | Festivals | Dining | Gay Toronto | Museums | Shops / Flea Markets | Nightlife | Arts & Culture | Beaches | Explore Toronto Free | Tours | Parks | Sports | Around Toronto | Winter Events
---