---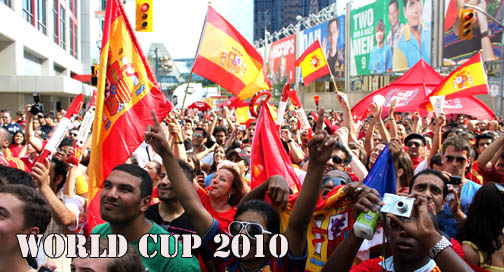 ---
Sports Life in Toronto
---
Torontonians are sports crazy, too, like the rest of the world. This city is home to some professional, semi-professional and university teams. They are well-supported by Torontonians in good and bad weather. If you are just visiting here for a while, better get your tickets for a hockey game in advance---and cheer wild like the rest of the audience do. It's fun and entertaining. If you can't go to a game, then, better check out the Hockey Hall of Fame and learn a crash course why this city is crazy about hockey.
Go gaga over this list:
1. Bike the Humber River Trail.
2. Check out the parks running north from the Don Valley - (ride a bike from the lake through the Don Valley all the way up through Serena Gundy Park and all the way up to Sunnybrook Park or Edward's Gardens - there are trails all the way up, lots of cool stuff in there.)
3. Watch the real pros play basketball at Harbourfront Community Centre outdoor courts.
4. Cheer for the Blue Jays. This city's official baseball team (the only Canadian team in the Major Leagues) is something you just have to see in action while in town.
5. Run in the Toronto Marathon. With over 12,000 participants from around the world, you'll be in good company!
6. Learn to kayak. Lake Ontario is the perfect place to try out your newfound paddling skills and you can get a great view of the Toronto skyline.
---
Go back to the top page of SPORTS LIFE IN TORONTO

Tourist Attractions | Festivals | Dining | Gay Toronto | Museums | Shops / Flea Markets | Nightlife | Arts & Culture | Beaches | Explore Toronto Free | Tours | Parks | Sports | Around Toronto | Winter Events
---