---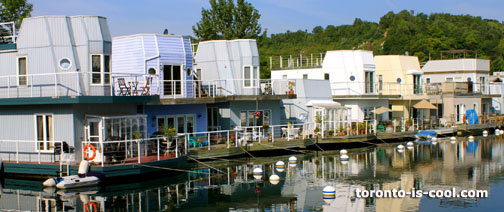 ---
Beaches in Toronto
---
Yes, there are Beaches in Toronto!
The shores of Lake Ontario serves as Toronto's beaches in summer. Water activities are just as varied as those in the islands somewhere in the Caribbean. Ball games are played everywhere in sandy areas. Sunbathing and suntanning are common sights elsewhere the sandy areas.
When Torontonians want to escape the unbearable summer heat, expect that a large group of people are crowding the shores. And yes, there are bars along the shorelines that serves you lemonade or your favorite mixed drink on a summer day. Imagine a good holiday on a weekend or in late afternoon after work.
Before you pack your swimsuits, make sure to check the water condition.
1. Sunbathe at Hanlan's Point clothing optional beach.
2. Check out the Scarborough Bluffs. Hike to the topmost cliff and see the magnificent vista of Lake Ontario.
3. Gibraltar Point Beach
4. Splash, play and relax at Center Island.
5. Ward island.
6. Take a break at Cherry Beach.
7. The bars, restaurants and cafes at The Beaches are must places to visit and hang out with friends in summer.
8. Woodbine Beach
9. Kew Balmy Beach
10. Rouge Beach
---
Go back to the top page of The Beaches in Toronto
Tourist Attractions | Festivals | Dining | Gay Toronto | Museums | Shops / Flea Markets | Nightlife | Arts & Culture | Beaches | Explore Toronto Free | Tours | Parks | Sports | Around Toronto | Winter Events
---