---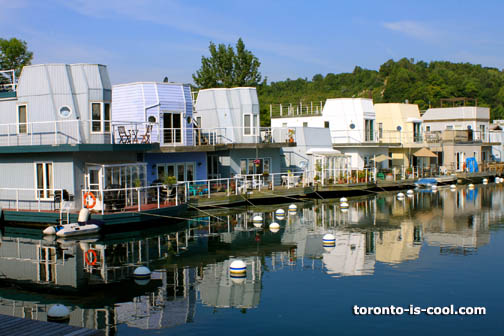 ---
Scarborough Bluffs
---
Scarborough Bluffs (also called Bluffer's Park) is on the eastern side of the city of Toronto. It is the area along the coast of Ontario Lake shore for about 14 kilometers. It is composed of impressive rocky escarpment and it offers a magnificent view of the lake when you trek to the topmost part of the bluffs. Some parks in the area provide access to clifftops.
It has been said that the bluffs was called as such because it reminded Elizabeth Simcoe (the wife of the the first lieutenant governor of Upper Canada) of Scarborough, England. Her fondness of the place was written in her diary, "The eastern shore is extremely bold, and has the appearance of chalk cliffs, but I believe they are only white sand. They appeared so well that we talked of building a summer residence there and calling it Scarborough."
---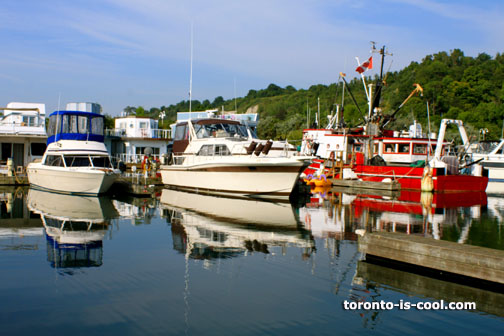 ---
Things to do in there
---
Around / In the bluffs, you can go hiking, mountain biking, swimming, sailing, boating, water skiing, strolling, etc. At night, you can campfire in the sandy area near the marina. The place also has recreational center where you can play sports, like, basketball, soccer, tennis, etc.
---
Direction / How to get there
Going to the bluffs itself is far from the city, so, driving is recommended and accessible. However, there's a limited parking in the area. Taking the public transportation is another choice but you have to hike after dropping off at the nearest bus stop.
By subway: Get off at Victoria Park Station
By Bus: From Victoria Park Station, take bus 12 along Kingston Road. Ask / Tell the the TTC driver to drop you off near / around Cathedral Bluffs Drive.
---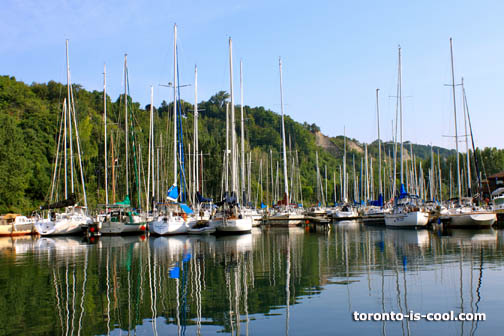 ---
Go back to the top page of Scarborough Bluffs

Tourist Attractions | Festivals | Dining | Gay Toronto | Museums | Shops / Flea Markets | Nightlife | Arts & Culture | Beaches | Explore Toronto Free | Tours | Parks | Sports | Around Toronto | Winter Events
---