---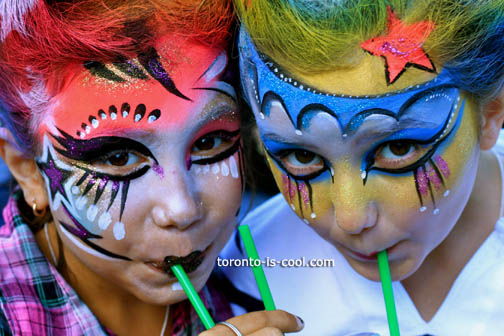 ---
Buskerfest: Toronto's Ultimate Summer Entertainment
The best thing about Buskerfest in Toronto is that, visitors are entertained non-stop while giving a dollar or more for the ones with epilepsy. We see buskers in our daily commute and once a year, this city honors them giving them a weekend in summer to showcase their unique abilities to entertain people in their most amazing ways and funniest antics that would leave the crowd in awe and admiration.
---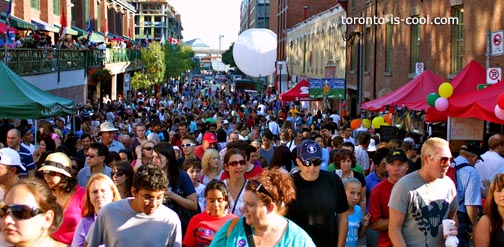 ---
We see these buskers in our daily commute to the office or school. They're in the subways or at the pedestrians singing songs or strumming their guitars while others perform tricks that catch the commuter's attention.
Busker festival is an annual tradition in Toronto. It is held for four consecutive days in summer. This festival is also St. Lawrence's most notable festival where streets are closed for traffic from early afternoon to almost late at night.
---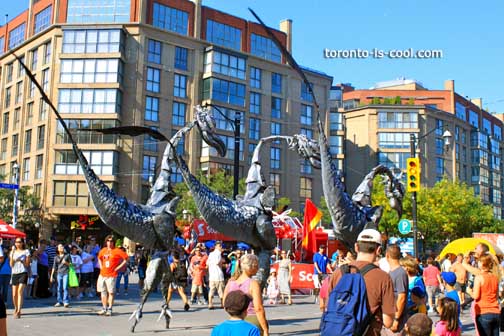 ---
In 2010, the list of buskers are from Australia, UK, US, Hungary, New Zealand, Netherlands, Argentina, Northern Ireland and of course, Canada.
There are contortionists, singers, slapstick, acrobatic performers, fire dancers, comedians, magicians, daredevils, puppets, aerialists and a lot more.
Some of the buskers have impressive resumes and degrees and they do it because they love it and it has become their profession, their life, and passion!
---
---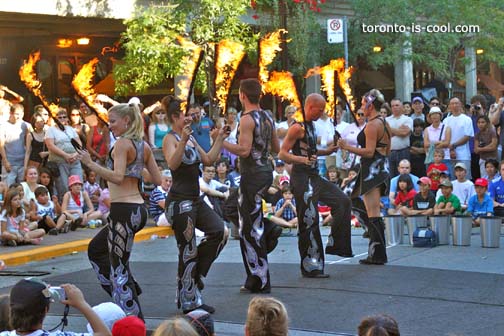 ---
WHEN: August 25 - 28, 2011
WHERE: St. Lawrence Market
Nearest subway: Union Station
---
Go back to the TOP of Buskerfest
Tourist Attractions | Festivals | Dining | Gay Toronto | Museums | Shops / Flea Markets | Nightlife | Arts & Culture | Beaches | Explore Toronto Free | Tours | Parks | Sports | Around Toronto | Winter Events
---