---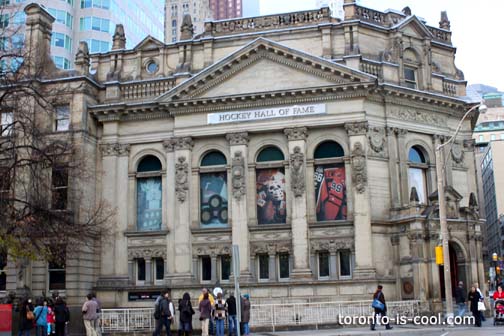 ---
Hockey Museum and Hall of Fame
The Hockey Hall of Fame is both a hockey museum and well, a hockey hall of fame. It is a museum of everything hockey and displays the things and photos of players, coaches and managers that made the sports popular and hugely contributed to the success of the teams.
The Hockey Hall of Fame is also home to the famous Stanley Cup, the oldest trophy competed for by professional athletes in North America.
---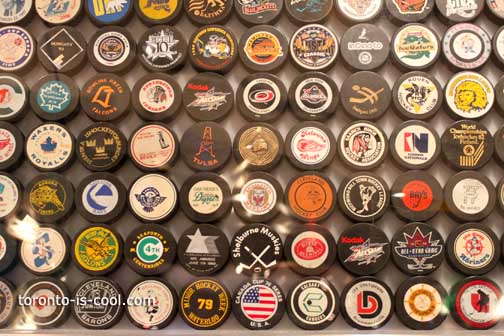 ---
Inside the Museum
Visitors can do and see a lot of things in the museum:
- Take a real-time goalies featuring the interactive games: Source For Sports Shoot Out and Pepsi Shut Out.
- Suit up and play goal against video images of twp hockey legends: Wayne Gretzky and Mark Messier.
- Call the play-by-play of some of hockey's greatest goals.
- View hockey movies/videos in one of the two theaters
- Get up close and personal with the Stanley Cup
- Explore the largest collection of hockey memorabilia in the world!
- Buy some hockey stuff and memories at Spirit of Hockey store.
---
Hours of Operations
Winter/Spring/Fall (Excluding Christmas & March Breaks)
Monday-Friday……10:00am to 5:00pm
Saturday…………… 9:30am to 6:00pm
Sunday…………….10:30am to 5:00pm
March Break Extended Hours (March 12-20, 2011)
Monday-Saturday….9:30am to 6:00pm
Sunday…………….10:00am to 6:00pm
Summer (Jun. 26 - September 6, 2010)
Monday-Saturday....9:30am to 6:00pm
Sunday…………….10:00am to 6:00pm
Christmas Break (Dec. 20, 2010 – Jan. 2, 2011)
Monday-Saturday …9:30am to 6:00pm
Sunday…………… 10:00am to 6:00pm
The Hockey Hall of Fame is open every day of the year except:
Induction Day (Mon. 8 Nov. 2010)
Christmas Day (Sat. 25 Dec. 2010)
New Year's Day (Sat. 1 Jan. 2011)
---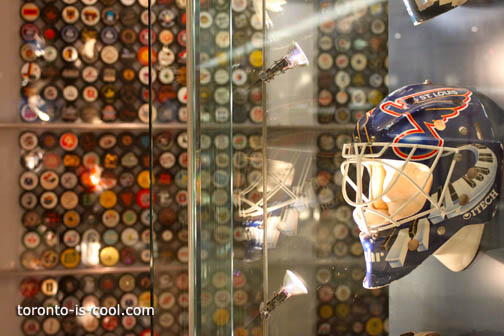 ---
Admission Fees and Directions
Admission Fees
General - $15.00
Youth (4yrs-13yrs) - $10.00
Senior (65yrs+) - $12.00
Children 3 & under - Free
Directions:
Address: 30 Yonge Street (It's on the corner of Yonge and Front Streets)
Nearest Subway: Union Subway Station
---

Hockey Museum Website
Go back to the top page of HOCKEY MUSEUM
Tourist Attractions | Festivals | Dining | Gay Toronto | Museums | Shops / Flea Markets | Nightlife | Arts & Culture | Beaches | Explore Toronto Free | Tours | Parks | Sports | Around Toronto | Winter Events
---