---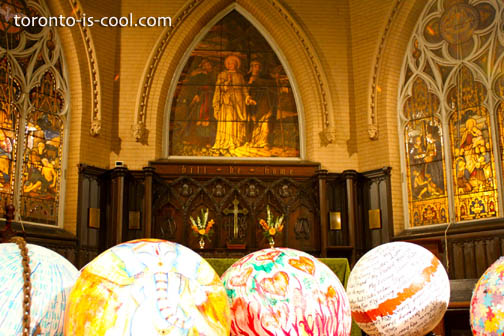 ---
Nuit Blanche: One Night Only
---
Nuit Blanche is a french word which means White Night / Light Night. Once a year, the city of Toronto is turned into an artists' dream from sunset to sunrise the next day. It's a contemporary outdoor event where art installations, performances (music, film, dance, performance art), themed social gatherings, and other activities are all over the city.
Some museums are open to public for free---all night. Well-known and emerging artists from around the world are invited to make the city a landscape of arts and beauty and where one feast their eyes on the city lights that never sleeps.
---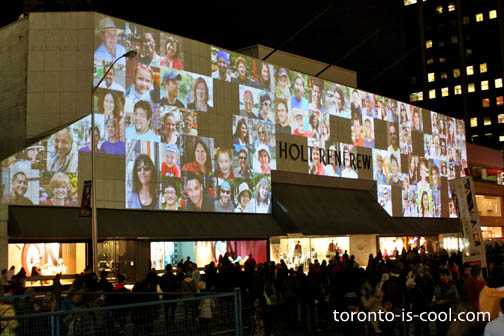 ---
In 2010, the city was divided into three zones.
Zone A - Downtown North. The zone offered 31 projects to explore. It had 21 independent projects explored. Here, the night was sculpted by light. The Scotiabank Information Center was at Yonge Street and Bloor Street.
Zone B - Downtown Central / East. The zone offered 40 projects to explore. It had 25 independent projects. The area was divided into two separates areas: East side and the West side. The West side explored how art and popular music create social cultural moments. The East side looked at the night of the future addressing histories revisited, futures explored and the present in flux. The Scotiabank Information Centre was at Yonge-Dundas Square.
Zone C - Downtown South / West. The zone offered 62 projects to explore. It had 47 independent projects to explore. The area explored the concept of movement, gridlock and mobility. The Scotiabank Information Center was at King Street West, east of Bay Street.
---
The 2011 Schedule
---
White Night / Light Night is usually a week before Thanksgiving Day in Canada.
Saturday, October 1, 2011

The following future dates are subject to change:
Saturday, September 29, 2012
Saturday, October 5, 2013
Saturday, October 4, 2014

For Open Call for Submissions
Scotiabank Nuit Blanche
---
Want to know more info about Toronto?
---
Go back to the top page of Nuit Blanche
Tourist Attractions | Festivals | Dining | Gay Toronto | Museums | Shops / Flea Markets | Nightlife | Arts & Culture | Beaches | Explore Toronto Free | Tours | Parks | Sports | Around Toronto | Winter Events