---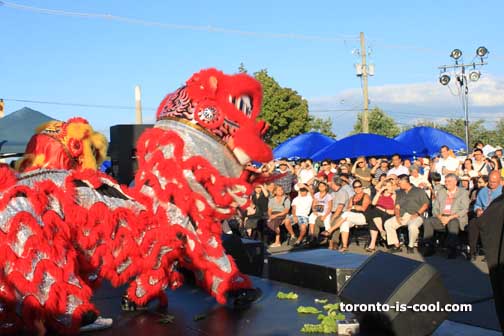 ---
Waterfront Night Market: The Taste Of Asia
---
The Waterfront Night Market is an ideal food feast for someone who likes Asian taste.
Perhaps, there's no livelier and more vibrant market in the world than Asian night markets. The cacophonous sound of the market would leave someone in wonder what on earth is going on around. The market scene is like the world in motion all at once.
From Beijing to Shanghai to Hongkong to Taipie to Manila to Bangkok to Malaysia and to Indonesia, the markets are all the same: they are not just a place for constant price haggling but also a place where people eat their food with such zest and delight while the rest of the market shoppers are busy in the background.
---

---
When and When?
---
In summer, the North American Association of Asian Professionals bring the outdoor Water front Night Market in Toronto---minus the organized chaos but the same food you could buy in Asian markets. From barbecues to dessert to curry and rice to friend bananas, every visitor will be delighted to taste everything Asian in taste. It's a street food feast where the aroma whiffs in the air and goes to your stomach and you crave for more.
WHERE:
T&T Supermarket
Downtown Waterfront
222 Cherry Street

WHEN:

Friday August 6, 2010
6:00 pm - 12:00 am
Saturday August 7, 2010
6:00 pm - 12:00 am
Sunday August 8, 2010
5:00 pm - 10:00 pm
---

---
During the 3-night market, expect the following: