---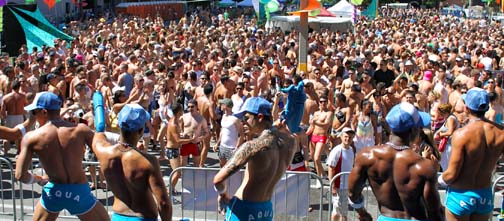 ---
Aqua Pride: The Hottest Party in Pride Week
AQUA Pride Party is the hottest party in Pride Week where all the boys are shirtless and some are in thongs. Six-pack abs are everywhere and muscled guys are showing their pecs. But, hey, this doesn't mean that this is exclusive to the ones who subject themselves to the rigorous routines in the gym. It's literally for every body shapes, figures and contours. :)
---
---
If you are planning to flaunt what you've got, better hit the gym a month or two before this dance party which lasts for hours: from 1:00 - 8:00 PM. AquaPride presents only the best DJs in the world---in a parking lot where it feels like you're dancing in the sand in the beach side.
---
Wanna see hunks dancing? Click the video below.
---
AquaPride Party is a brainchild and part of Prism Festival, a leading gay event series in Canada and North America's largest summer circuit party event. (Watch the VIDEO above)
Sure, women are welcome, too!
---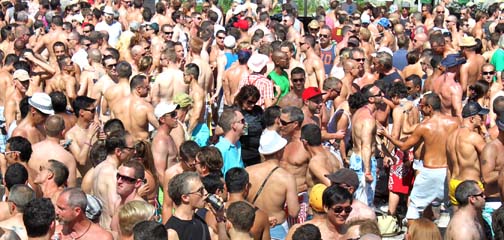 Related Links:
World Pride
Aqua Pride: The Hottest Party in Pride Week
Pride Parade
Gay Bars in Toronto
Gay Saunas
---
---
Tourist Attractions | Festivals | Dining | Gay Toronto | Museums | Shops / Flea Markets | Nightlife | Arts & Culture | Beaches | Explore Toronto Free | Tours | Parks | Sports | Around Toronto | Winter Events
---