---
Explore Toronto Zoo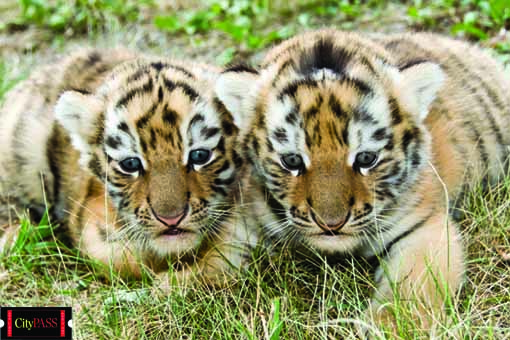 ---
Toronto Zoo has over 5,000 animals representing 460 species from all over the country and the world. It has animals from Africa to Australasia to Americas to Eurasia. Visitors can play, feed and touch some animals that are allowed to roam outdoor. Visiting the zoo is like travelling to other continents in the world.
Toronto Zoo is a massive place that needs a lot of walking/hiking. So, in summer, protect yourself with sunscreen and keep yourself hydrated. Some animals are out in the open field and they're such a beauty to see.
The zoo animals are divided into regions or pavilions:
---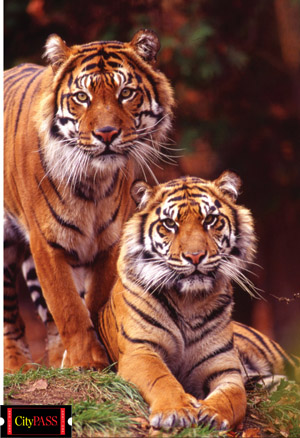 In Africa: gazelles, elephants, rhinoceros, monkeys, gorilla, cheetah, lions, zebra, giraffe, hippopotamus, grey-necked crowned crane and a lot of bird species.
In Americas: American alligator, black-footed ferret, black-tailed prairie dog, various birds and frog species, marmoset, golden lion tamarin, rattlesnake, white-faced saki, flamingo, blue and yellow macaw, llama and a lot of sea creatures.
In Australasia: Bennett's wallaby, python of different colors and sizes, lizards, kookaburra, seahorses, frogmouth, Solomon island monkey-tailed skink, kangaroo, emu and more aquatic animals.
In Euroasia: red panda, horses, yak, camel, barbary ape, bison, Siberian tiger, snow leopard, mouflon and others.
In Malayan woods and Indomalaya: One can find various colors and species of birds, turtles, insects, and reptiles.
In Canadian domain: American moose, cougar, Canada lynx, grizzly bear, raccoon, Northern bald eagle, swan, elk, wood bison, etc...
In Tundra trek: arctic fox, arctic wolf, reindeer, lesser snow goose, snowy owl and polar bear
---
HOURS OF OPERATION:
Monday to Sunday, 9:30 am - 4:30 pm
ADMISSION FEE:
General Admission (ages 13 - 64): $23.00 ($20.35 + $2.65 HST)
Senior (ages 65+): $17.00 ($15.04 + $1.96 HST)
Child (ages 4 - 12): $13.00 ($11.50 + $1.5 HST)
Child (ages 3 & younger): FREE
Parking: Free - until February 28, 2011. Many spaces reserved for accessible parking.
---
DIRECTIONS TO TORONTO ZOO:
There are two bus routes that stops close to the main entrance of the zoo.
The 86A Toronto bus route operates to the Zoo from Kennedy Station every day during the summer. Buses run from about 6am to 8pm. After Labour Day, 86A Toronto buses operate to the Zoo from Monday to Friday only.
The 85 Sheppard East bus route operates to the Zoo from Don Mills Station and Rouge Hill GO Station on Saturdays, Sundays, and holidays. 85A "Via Toronto Zoo" and 85B "To Toronto Zoo" buses serve the Zoo directly, from about 7am to 8pm.
Other 85 Sheppard East buses serve the Sheppard Avenue/Meadowvale Road intersection, where customers can transfer to 86A Toronto buses for the short trip into the Zoo.
---
TORONTO's TOP 5 COOL TOURIST ATTRACTIONS
CN Tower
Casa Loma
Ontario Science Center
Royal Ontario Museum
Toronto Zoo

Return to TORONTO IS COOL homepage.
---
Tourist Attractions | Festivals | Dining | Gay Toronto | Museums | Shops / Flea Markets | Nightlife | Arts & Culture | Beaches | Explore Toronto Free | Tours | Parks | Sports | Around Toronto | Winter Events
---