---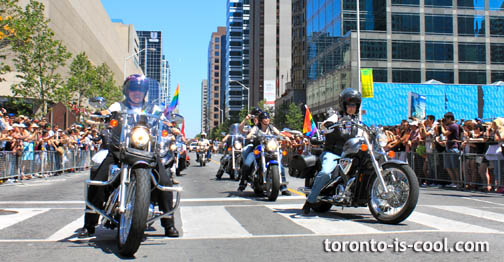 ---
Dyke March in Toronto
---
Dyke March is a bit like a Pride Parade but it is a lesbian-led march. The purpose of such is to increase visibility of the lesbian community in the city and around the world. It is a politically-motivated demonstration to celebrate diversity and strength and passion of the Lesbians, Gays, Bisexuals and Transgenders.
The first documented march event for dykes in North America happened in Canada in May 1981. Well, not in Toronto, but in Vancouver, British Columbia. However, nowadays, the one in San Francisco is the longest and largest in the world.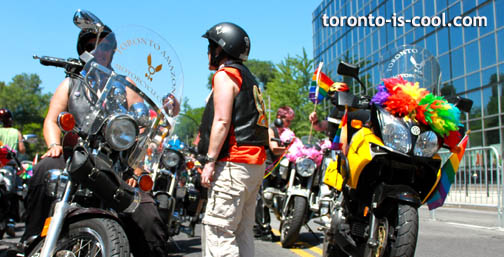 ---
The Dyke Pride in Toronto is well-participated and organized. Though it is hugely attended by the lesbian community, their friends and their allies in the GLBT community are also present to support them. Expect the Dykes of Bikes. They're a sight to behold.
This event happens on a day before the Pride Parade.
After the parade, the Church Street (aka, The Gay Village) in Toronto turns into a street with all kinds of debauchery. Blasting loud music from different stages in the area play different genre of music until late in the evening or early morning.
---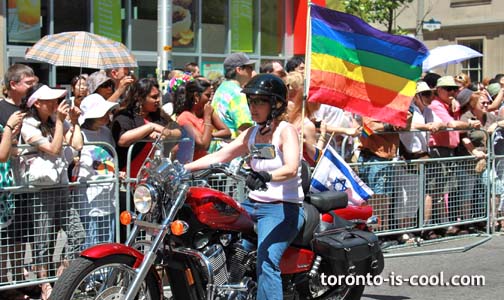 ---
Details of the 2011 March
WHEN: July 2, 2011
TIME: 2:00 PM
MEETING PLACE: Church and Hayden Streets
MARCH ROUTE: From Church and Hayden Streets, the march moves up north on Church to Bloor, west on Bloor to Yonge. It moves south on Yonge to Wood Street. Then, head east along Wood and back to Church Street.
---
Related Links:
World Pride
Aqua Pride: The Hottest Party in Pride Week
Pride Parade
Gay Bars in Toronto
Gay Saunas in Toronto
Go back to the Top Page of Dyke March in Toronto
Toronto Pride
---
---
Tourist Attractions | Festivals | Dining | Gay Toronto | Museums | Shops / Flea Markets | Nightlife | Arts & Culture | Beaches | Explore Toronto Free | Tours | Parks | Sports | Around Toronto | Winter Events
---